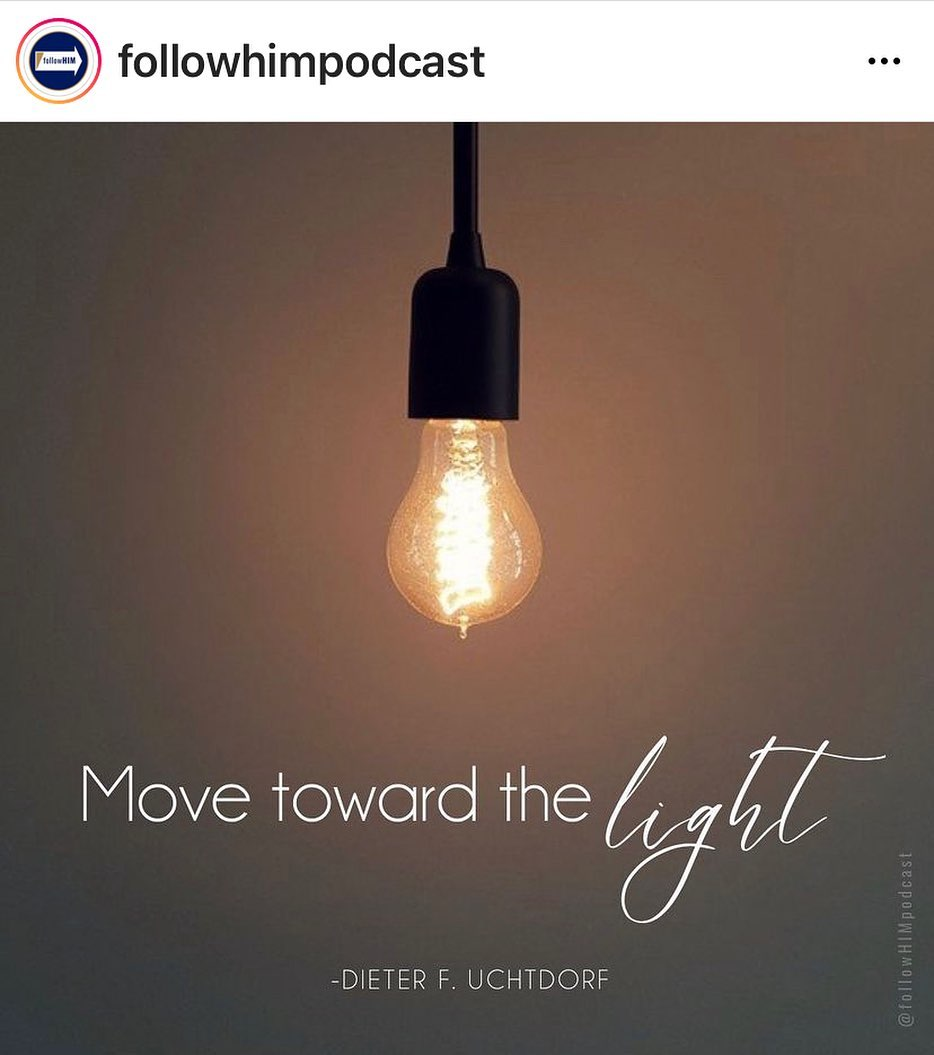 Podcast Thoughts
The Gospel of John opens by referring to the Savior as the Light. You could study light and how the Savior relates to it for a decade and you would just scratch the surface.
He creates warmth & knowledge. He will show you the path. As you face him and get closer to Him, darkness will fall behind you.
Light brings life and growth. Without it we stumble, we fall, we get hurt.
We sometimes fear placing light on things we would rather keep in the dark - our sins, our problems, our trauma, etc.
Don't fear Him. His light soothes and heals all it touches. Ask the Lord to shine His light into every relationship, every problem, every sin or addiction in your life.
His light will give you lasting solutions. His light will give you peace. His light will fill your mind, strengthen your muscles, and guide you home.
——————————
To listen to Elder Uchtdorf's talk "Five Messages That All of God's Children Need to Hear" go to my stories
and follow the link.
Graphic: @followhimpodcast